The Concept Of
3%.Com Properties
An innovative cost effective solution to all of your real estate needs.
LEARN MORE
3%. Com Properties is the trade name of a Franchise Group that empowers and enables attorneys and conveyancers to function as real estate Brokers within their existing legal practices. The result is that these (law firms) perform the full range of services involved in a property transaction. That is, evaluating the property, listing the property, marketing and selling the property, negotiating the sale, tailoring custom agreements, arranging finance, transferring the property, to finally paying the seller the proceeds of the sale. This service is truly unique as, It is provided exclusively by attorneys, The commission is a mere 3% plus VAT and it is fully comprehensive.
Our Comprehensive Services
Our combination of years of experience in property, our legal expertise and
extensive multi-media marketing make us the realtor of choice.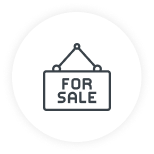 Genuine Real Estate
Service
We offer the full suite of high touch services by dedicated attorney agents who perform all the traditional services and more (including viewings, showhouses, access to buyer's networks etc). While providing the assurance of a law firm throughout the process.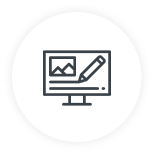 Legal Support &
Professional Advice:
We have the resources and expertise to thoroughly assess all offers and agreements. We provide customised agreements and professional advice throughout the process, giving you full legal support from sale to transfer.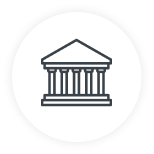 Frugal, not cheap
Through our intuitive business model that optimises the processes and focuses only on key role players, we can provide our comprehensive range of services at a mere 3% commission, plus VAT. All while ensuring extensive multi-media exposure, locally and internationally to attract prospects throughout South Africa and abroad 24/7.
Our Branches
3%.Com Properties now operates in 8 of the 9 provinces of South Africa, please click on the nearest branch to you on our interactive map. If we are not yet in a location near you please leave us a message and we may be able to assist you in the near future as one of the fastest growing real estate groups in South Africa.
How much can I save?
Select the value of your house on the slider below and see how much you can save with our fixed 3% commission compared to the traditional 7%.
Join Our Team
3%.Com Properties is an innovative group of law firms that are a prominent driving force in the disruption and development of the real estate industry.
Contact us today for a dynamic career or franchise opportunity..