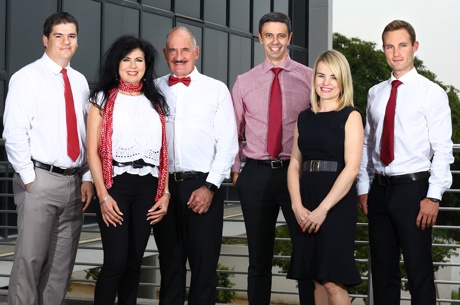 Our Vision
"To provide an all-encompassing
property solution addressing the
frustration and trust issues arising out
of our client's largest life investment"
Maartens Heynike, CEO
FIND OUT MORE
Our Leadership
Malanie Heynike
Marketing Director

Henry Durrheim
Regional Director

Schalk Van Wyk
Regional Director

Monique Botha
Franchise Manager

Daniel Heynike
Operations Manager
Maartens is the founder of 3%. Com Properties and has been leading the Franchise Group since its inception in 2007. Maartens has been practicing law for over 35 years, specialising in commercial litigation and property law, now his attention is almost entirely focused on 3%.Com Properties. With his experience and vision, he has developed 3%. Com Properties into a highly successful business. Maartens, aided by his very dynamic and young team, continues to develop and expand 3%. Com Properties which is one of the fastest growing and competitive real estate businesses in South Africa. He holds a B. Com LL B from Stellenbosch University and an LL M (Banking & Stock Exchange Law) from The University of Johannesburg.
Malanie the perspicacious lady of the team, brings a fresh and practical approach to 3 %. Com Properties. Malanie has over 25 years' experience as a paralegal and over 12 years' experience as an estate agent. Before Malanie joined the 3%. Com Properties team, she was running her own, successful real estate agency. Malanie has a natural flair for bringing order to the business of 3%. Com Properties. Malanie is a Certified Estate Agent (NQF level 5).
Not only is Henry organised, focused and precise, but he has an unfathomable passion and belief in 3%. Com Properties. Henry is also a practising attorney and conveyancer and has been running his own successful legal practice for the past 8 years. He is a natural leader who constantly strives to improve and expand the business of 3%. Com Properties. Henry has been involved with 3%. Com Properties almost from date of inception. Henry graduated with an LLB degree from the University of Pretoria and holds a Diploma in Insolvency Law.
Schalk is an experienced and highly qualified attorney and has been in practice since 2008. As a specialist in property law he heads the Conveyancing and Notarial Departments of Van Wyk & Associates. Schalk brings a sense of drive and direction to the team. With his wealth of skills and knowledge, Schalk has introduced and developed collateral services to 3%. Com Properties. He graduated with a Masters level legal qualification from the University of the North West obtaining both his LLB and LLM degrees.
Monique not only holds B. Comm Law and LLB degrees (Both Cum Laude) from the University of Pretoria, but is also an admitted attorney, notary and conveyancer. She has an exceptional work ethic and runs a tight ship in her role as Franchise manager, managing her responsibilities with clockwork precision.
Daniel is the youngest member of our team. Not only is Daniel endlessly excited and ambitious about 3%. Com Properties and its future, but he also brings his IT experience and fresh, innovative ideas to the table. Daniel's introduction of structure and systems into the business has already proved to be invaluable. Apart from his knowledge of and experience in computer science, Daniel also has a keen interest in Economics and holds a specialised bachelor's degree in Law and Economics from Stellenbosch University.
Moving countries and leaving our beautiful home behind was a very daunting and emotional roller coaster, however the whole experience provided by 3%.com from start to finish was fantastic, and all aspects were handled efficiently. Schalk was very professional and knowledgeable, he couldn't have been more helpful. 3%.Com Properties took the stress out of the process and we are very grateful for their professionalism. The photographs taken of our home were excellent! We would highly recommend 3%.com Properties to anyone!"
Yolande Hefer
The process of buying a home usually comes with just as much fear as excitement. Clients are often frustrated by the process and how it is managed by the agencies. Our experience of buying a home was however very different from the experience of most of our relatives and friends. For this, we can only thank 3%.Com Properties.Thank you for all the kindness, respect and dedication with which you treat your clients. Your understanding of the process of purchasing a family home, is visible throughout every step of this journey. It makes all the difference to work with people that love what they do. That was what we experienced with all the staff we encountered throughout the entire process, from the administrative staff, property consultants and lawyers at 3%.Com Properties. You touch lives and facilitate growth, our gratitude has no bounds.
Smit family
Our property was placed in the market with 3%.com Property and Gerhard van der Merwe. They did a fantastic job! When they listed our house, they did a complete market research of our area and the houses sold within the area over a certain period of time. Based on theresearch, they did give us the value that we could sell our house at. They arranged for one "open house" show and our house was sold with only the one show house!
The processes was followed and Gerhard handled all the paperwork and all the legal documents on our behalf. This was so quick and painless!
This was most definitely the best and easiest way to sell our house!They are very quick and the service that we have received was brilliant!
Raymond Evertse
I'm a client of G.J.J. van der Merwe Attorneys, who also happen to be the Bedfordview Franchisee of 3%.com Properties. I involved G.J.J. van der Merwe Attorneys in the sale of my property through 3%.com Properties, because the all-in-one approach that they have, simply makes sense to me.
Not only did I save money from a cost perspective, but the transaction was also concluded speedily and without the normal frustrations of the seller having to coordinate the documentation and transaction between different role-players.
It made my sales and transfer of property experience a pleasure and I can therefore highly recommend this concept to any prospective seller.
Theunis Eloff