Why invest in a 3%.Com
Properties Franchise?
The Magic of 3 has arrived:
Satisfied Clients
Smooth transactions
Secure Ownership
At 3%.Com Properties it is a way of life, so Relax, you're in Safe hands – we are after all… Lawyers selling property.
You've invested in your career path, so now you can enhance your legal reputation with new and existing clients in a proven business model.
Put the passion back through property and the profits in your pocket!
3%.Com Properties – breaking the mould in real estate!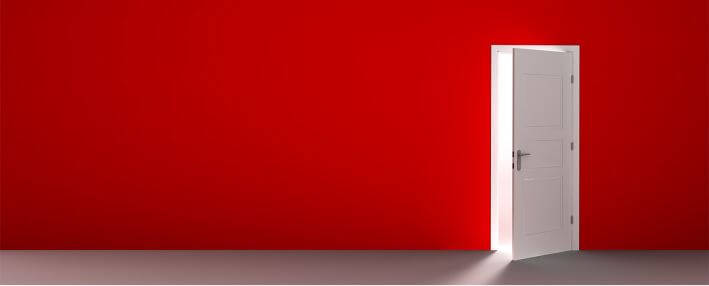 Our Property
Lawyers
Become part of a national network of property lawyers, expand your business and practice and start creating your own income stream, a business model created by Lawyers for Lawyers!
FIND A PROPERTY LAWYER
Moving countries and leaving our beautiful home behind was a very daunting and emotional roller coaster, however the whole experience provided by 3%.Com from start to finish was fantastic, and all aspects were handled efficiently. Schalk was very professional and knowledgeable, he couldn't have been more helpful. 3%.Com Properties took the stress out of the process and we are very grateful for their professionalism. The photographs taken of our home were excellent! We would highly recommend 3%.Com Properties to anyone!"
Yolande Hefer
The process of buying a home usually comes with just as much fear as excitement. Clients are often frustrated by the process and how it is managed by the agencies. Our experience of buying a home was however very different from the experience of most of our relatives and friends. For this, we can only thank 3%.Com Properties.Thank you for all the kindness, respect and dedication with which you treat your clients. Your understanding of the process of purchasing a family home, is visible throughout every step of this journey. It makes all the difference to work with people that love what they do. That was what we experienced with all the staff we encountered throughout the entire process, from the administrative staff, property consultants and lawyers at 3%.Com Properties. You touch lives and facilitate growth, our gratitude has no bounds.
Smit family
Our property was placed in the market with 3%.Com Property and Gerhard van der Merwe. They did a fantastic job! When they listed our house, they did a complete market research of our area and the houses sold within the area over a certain period of time. Based on theresearch, they did give us the value that we could sell our house at. They arranged for one "open house" show and our house was sold with only the one show house!
The processes was followed and Gerhard handled all the paperwork and all the legal documents on our behalf. This was so quick and painless!
This was most definitely the best and easiest way to sell our house!They are very quick and the service that we have received was brilliant!
Raymond Evertse
I'm a client of G.J.J. van der Merwe Attorneys, who also happen to be the Bedfordview Franchisee of 3%.Com Properties. I involved G.J.J. van der Merwe Attorneys in the sale of my property through 3%.Com Properties, because the all-in-one approach that they have, simply makes sense to me.
Not only did I save money from a cost perspective, but the transaction was also concluded speedily and without the normal frustrations of the seller having to coordinate the documentation and transaction between different role-players.
It made my sales and transfer of property experience a pleasure and I can therefore highly recommend this concept to any prospective seller.
Theunis Eloff
Our Franchise Support
As practicing Attorneys, our consultants' expertise as property lawyers with regard to the finer details of contracts and documentation associated with your investment is invaluable.

3%.Com Properties® is unique as only practising Attorneys and Conveyancers are eligible for membership or ownership of a Franchise. We also employ and train property agents and consultants to ensure you obtain personal attention and support throughout all transactions.
What is my property
price bracket?
Use our financial calculators to work out your
budget before making an offer on your next home.
VIEW CALCULATORS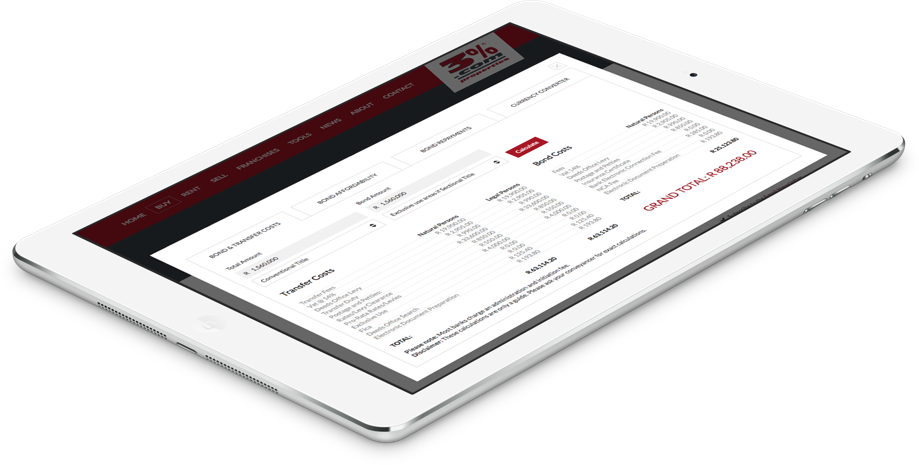 Franchise Application
Complete and submit the form below and we will contact you within 48 hours to discuss your application.
How much can I save?
Select the value of your house on the slider below and see how much you can save with our fixed 3% commission compared to the traditional 7%.